California Pizza Kitchen Loyalty
As a CPK Rewards™ member, enjoy fun perks and exclusive offers throughout the year! Now with 4 benefit levels and more rewards than ever before, earning is easy.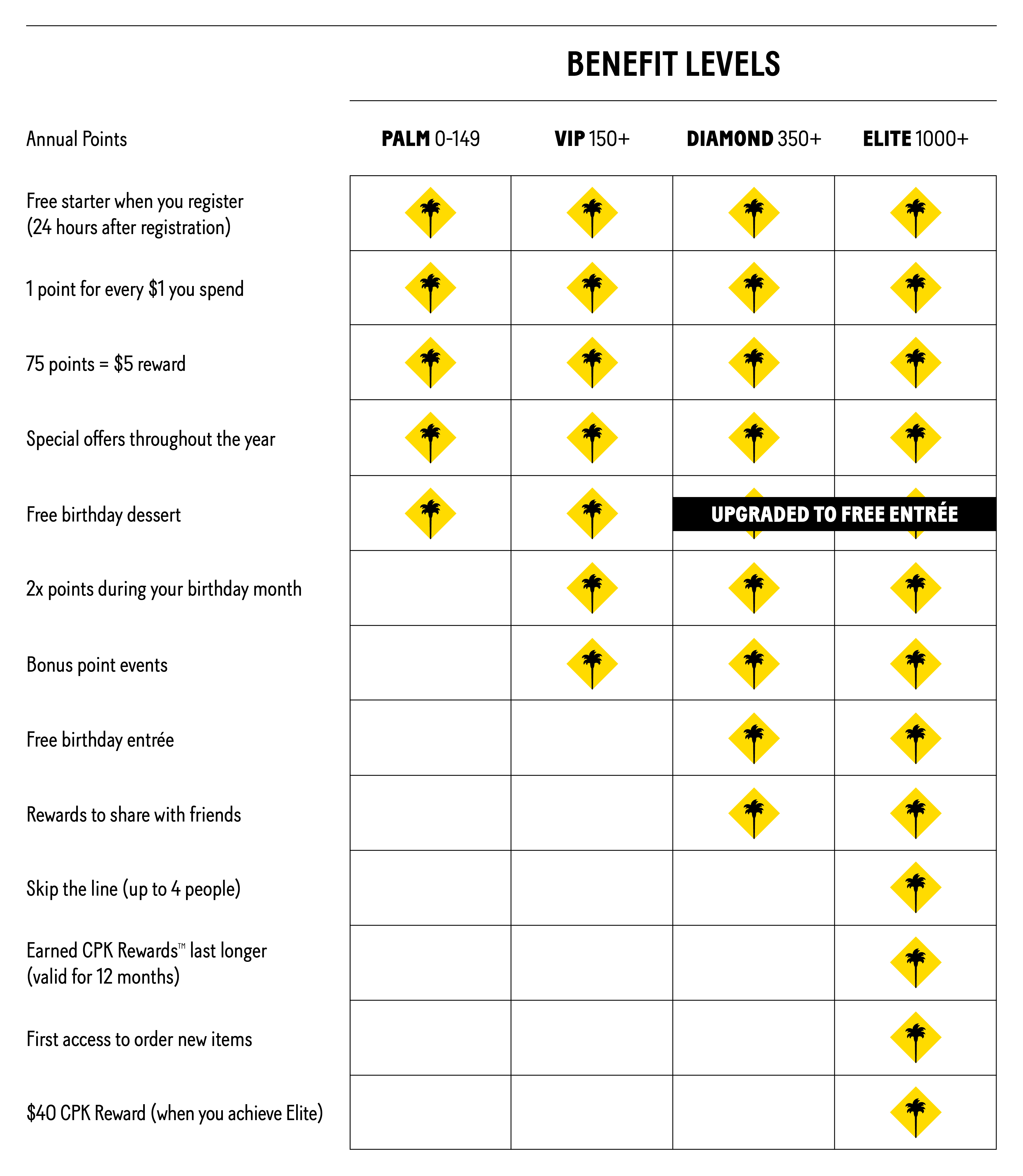 Not a member?
How do I earn rewards?
After registering for CPK Rewards™, check-in using the CPK Rewards mobile app or give your server your phone number. We will connect your account to your check to earn points and redeem rewards.
*CPK reserves the right to modify, suspend, or terminate benefits in its sole discretion. See CPK Rewards Terms of Use for more information.